"DIY music - from grunge to trip hop, dark n heavy to light n happy. Eclectic is my middle name."
A varied and bizarre taste in music has brought out the mad mix of different styles that Llennett writes in. She's been writing music since she was about 5 years old, and doing things by ear has always felt like the natural way to do things. Since there's a difference from song to song, there should be something here for everyone.
Llennett's debut album "Battery Powered" is
OUT NOW! You can purchase it below!
"Battery Powered" has been officially in the making since January, 2012, however some of the songs on the album date back as far as 2002. They are a strange mix of different genres, which somehow manage to blend together to make this electric sound.
Artists that have inspired Llennett:
Alice in Chains, Anathema, Hole, Porcupine Tree, A Perfect Circle, Sia, Seal, Rob Dougan, Massive Attack, Killer Angels, Sneaker Pimps and Bjork.
---
Our next gig is an acoustic slot at The Hub in Gilmerton on Friday the 21st of November. Hope to see you there! Click here for the details.
There has also been an exciting announcement!
Storm in a D Cup, the lead singer's previous band, is doing a one-off reunion gig on the 30th of November! This will be the last Storm in a D Cup gig. It will be held at the Banshee Labyrinth. Check out the Facebook event page for more details - CLICK HERE.
Email Llennett via the contact button if you'd like to get in touch about bookings for future gigs. Otherwise, please check in later for updated info or check out the facebook or twitter pages.
Thanks.
MUSIC: Battery Powered - Llennett's debut album is OUT NOW! You can purchase the mp3s below, or if you would like a hard copy, please email Llennett via the button above. It's priced at £5/$7.54.
Alternatively, you can listen to Llennett on Spotify and many other sites.
---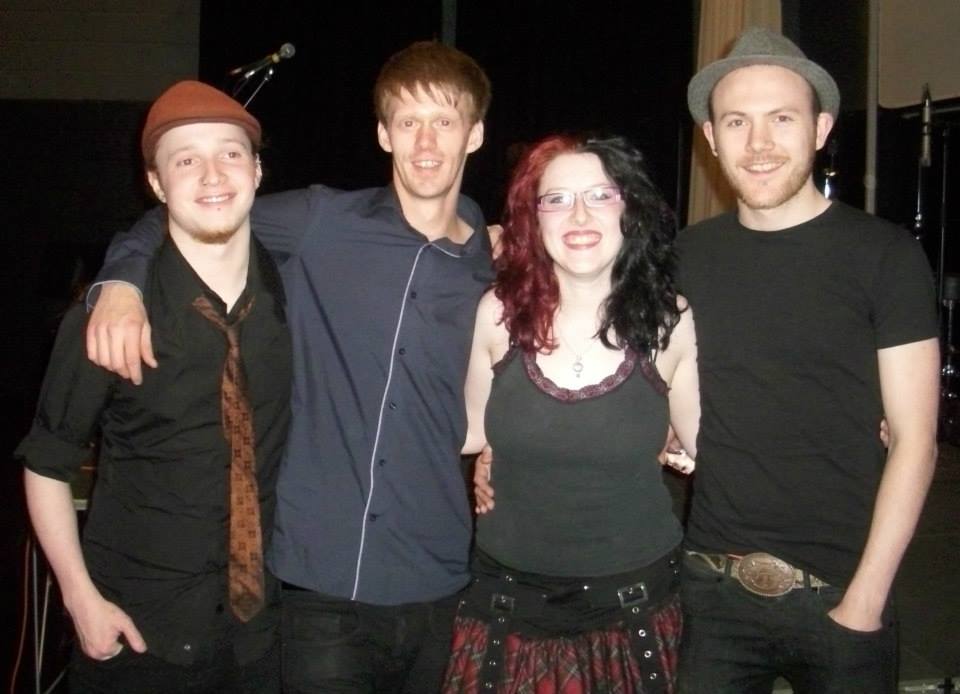 Mikay McTernan.

Daniel Middleton
---
---
---
---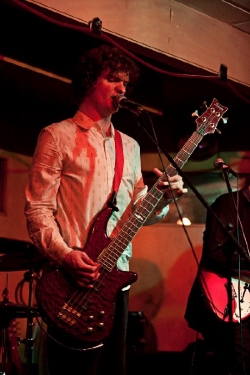 Steve Little - Multi-band bass-assist.
Steve's been playing many instruments for years, including bass, guitar, synth/keys and he sings as well. He writes some incredible music and his main band is his baby - "The Omega Corridor," formally known as "Sister Bitch." However, his musical adventures don't stop there, he's in and has been in many bands - previously he was in "The Wintergreens," (bass and keys), "Llennett" (bass from Mar-Oct 2012), and he's currently playing in "Little Love & the Friendly Vibes" (bass and backing vox).
His main musical influences are Joy Division, Bauhaus, The Chameleons, The Doors and Arab Strap.
Not only would early gigs not have been possible without Steve playing bass, but without his support and laughter, they wouldn't have been nearly as successful and fun without him. Not to mention the support as a friends he's given over the years.
Llennett: "I really hope we can work together in the future, but until then, rock on Steve - I'll be seeing you at Rockeoke!"
---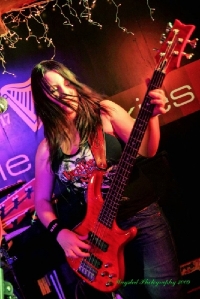 Gemma O'Neill - Bassist extraordinaire.
Gemma has been playing basssince about 2002 . She's also written a few of her own songs, including "You Say I'm Paranoid" which was played in her 2nd band. She's played in 2 bands previously, the first was "Tragic Halos," and the second was "Storm in a D-Cup," which is how Gemma and Llennett met. Gemma had put an add on Gumtree to start an all girl band, and Llennett replied and that was the beginnings of both Gemma and Llennett's previous band "Storm in a D Cup." Storm gigged together for roughly 2 years, starting 2009.
Her main influences include old school metal and and rock, such as Alice Cooper, Anthrax, Helloween, Saxon, Megadeath and Whitesnake.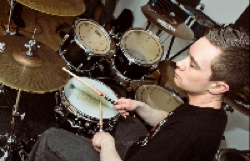 Euan Chalmers - Beast of a beat smith.
Euan has been playing drums since about 2001 and has played in 2 gigging bands: "4th in Line," and "Tourettes." He's also played in a few other bands: "Lost," "The Metal Fairground," and "Jetpack Shakedown."
His main influences include Shannon Larkin, the drummer of Godsmack; and Travis Barker, the drummer from Blink 182.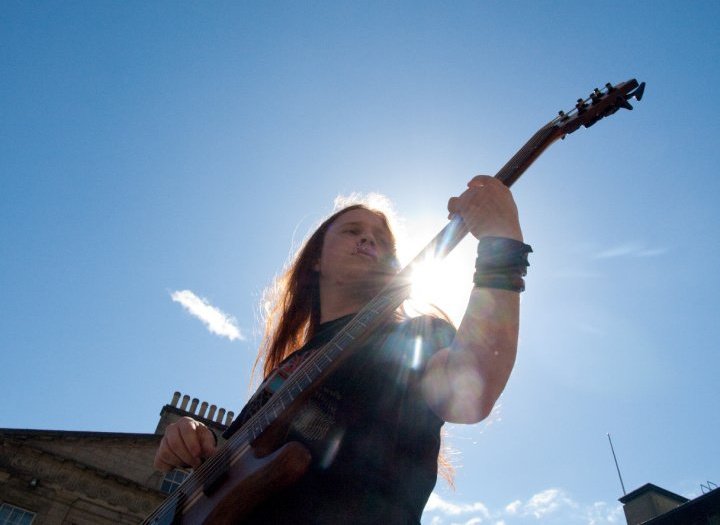 Anderson Fry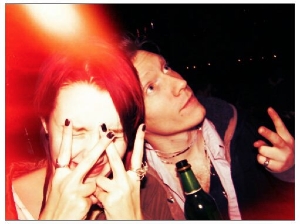 Stuart Bell - Unassuming guitarist.
Stu has been playing guitar since he was about 9 years old, but started taking more of an interest in playing at about 17. He also plays some bass, piano, has a great singing voice and he also writes music himself. He used to play in a band called "4th In Line" (which later changed its name to "Mole Husband.") He's also played with the drummer, Euan, before.
His main genres he listens to are 80s, shock rock, cock rock, metal and punk, but he's also quite partial to bands like the Foo Fighters and The Boss. Peal Jam are by far his favourite band, and he once said if he could sing like Eddie Vedder, he'd die a happy man!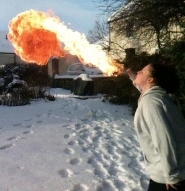 Melanie Maie - Angelic vocalist.
Melanie has been singing for many years now, and has just launched her own facebook page, which you can find here: www.facebook.com/MelanieMaie?fref-ts.
She is currently starting her own blues-rock band. She helped out with backing vocals during some of the gigs, including the Battle of the Bands at the Liquid Rooms as well as Llennett's album launch (thanks Mel
Her main genres are from big ballads, 50s jazz and blues, to modern pop and acoustic tracks. Llennett has even used her recording software to create demos for Melanie, ranging from Peggy Lee, to Adele to rock tracks like "Sweet Home Alabama."